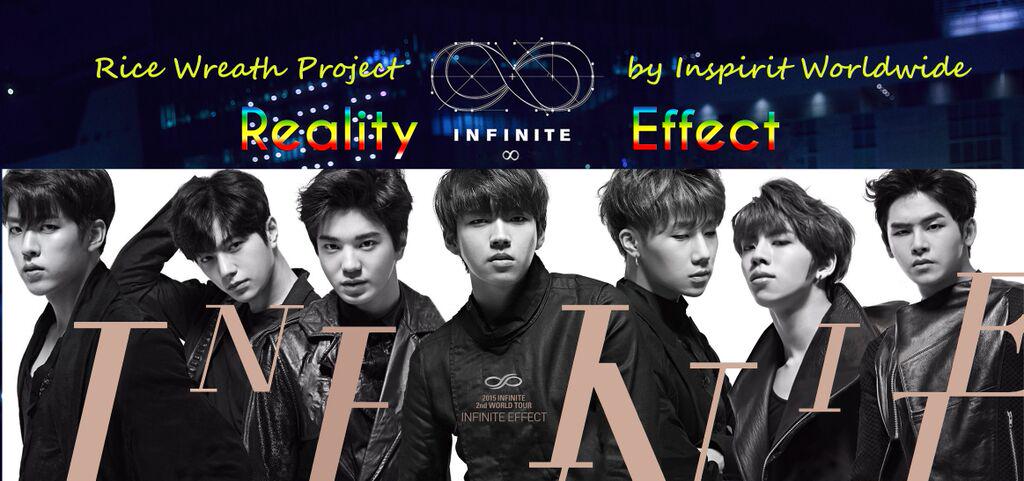 Dearest INSPIRIT,
As we know INFINTE is going to hold their second world tour starting this August. Therefore to support the boys and help others who are in need, INFINTE7SOUL is holding a donation event for rice wreath project.
Name of project: REALITY EFFECT: Rice Wreath project for INFINITE 2nd World Tour
When: now – 31st July 2015 10:00 PM KST
Amount of donation: min. IDR 50,000 / USD 5
Target to Achieve: 20kg of rice (worth +/- IDR 1,800,000 or KRW 150,000)
Where to transfer: BCA 5270894196 a/n HILMAN or FERRY RITAWATI 1210005716828 a/n FERRY RITAWATI
After transfer please send your email confirmations to thesisismycurrenrlife[at]gmail.com with subject "REALITY EFFECT DONATION",
with details of your Name, Address, Twitter Uname and amount of donation. Don't forget to attach proof of payment too.
This project is also opens Worldwide and please send email to thesisismycurrenrlife[at]gmail.com if you want to be Group Manager for your country. State your name, Twitter name, and country in your email. We will give more informations for the project as well as the Paypal account for donation transfer.
Reality Effect project also supported by  INSPIRIT JAKARTA and INFINITE7_SHOP.
Please mention @INFINITE7SOUL or @INFINITE7_SHOP if you have any question.
A million thanks for your support to this project.